Communion Dresses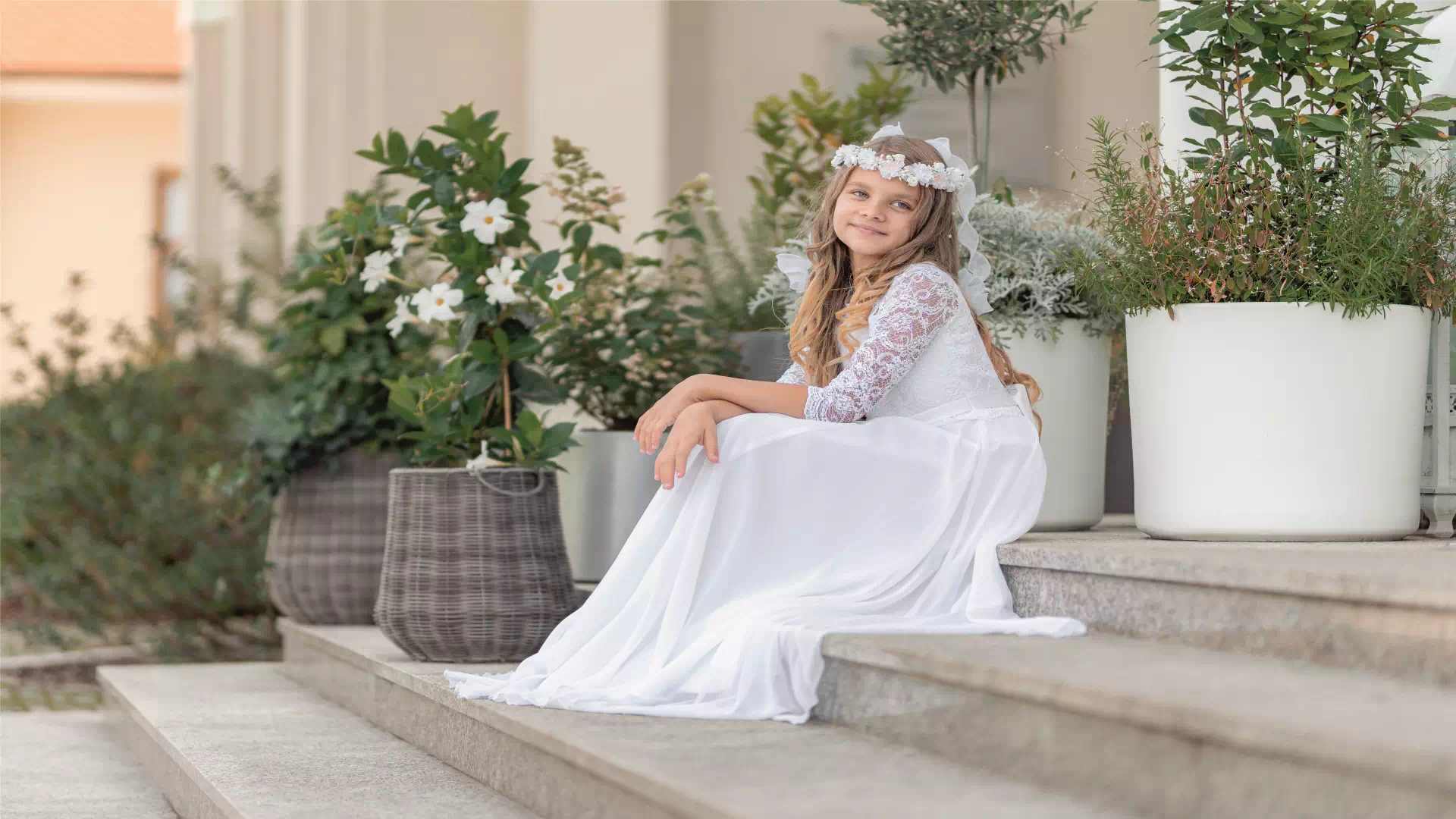 Communion dress for a girl
Communion dresses are an inseparable element of the First Holy Communion ceremony. Choosing the right communion dress for a girl is an important step in preparing for this special day. A classic communion dress is often chosen by parents who value tradition and elegance. These types of dresses are made of high-quality materials, such as soft tulle, delicate lace or smooth satin.
Many parents opt for a simple communion dress, which is characterized by a minimalist design. These dresses are a great choice for those who prefer simplicity and subtlety. They often have a smooth skirt made of tulle or silk, which gives them lightness and delicacy. Such a dress can be decorated with, for example, subtle bows or small embroidery.
Communion dresses with long sleeves are perfect for the ceremony taking place in the colder months. a properly selected long sleeve adds elegance and class to the dress. We can make it from lace, tulle or a delicate material that fits beautifully on the girl's shoulders.
Some communion dresses also have a bolero, which is a perfect complement to the outfit. A bolero made of the same lace or material as the dress adds harmony and aesthetics to the whole. It is also a practical solution, especially on colder days.
Communion dresses are not only clothes, but also a symbol of a special moment in a child's life. Regardless of the chosen dress, it is worth paying attention to the comfort and good quality of materials so that the child can freely enjoy this important moment. Thanks to a wide range of designs, cuts and accessories, you can find a communion dress that will perfectly match the individual preferences and style of a girl.